How to decorate blinds for small windows?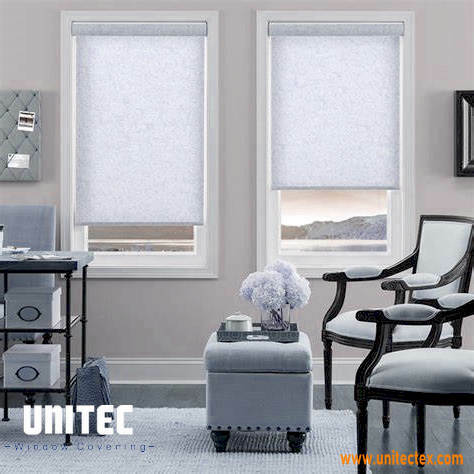 Despite their small size, small windows can become the main protagonists of the overall decoration of a room. In fact, they allow multiple decorative styles, such as opting for beautiful fabric blinds for small windows.
Do you want to get the most out of your small windows? Do you need a little inspiration to give it a unique touch? In the following lines, we show you how you can do it through a series of tips and decorative ideas of blinds for small windows.
Get the most out of tilt and turn windows
Windows provide clarity and freshness to homes, saving energy and ventilating spaces. When for reasons of aesthetics or construction we have small windows, the idea is to make the most of the natural light they provide. In this sense, using a vaporous fabric blinds for small windows, such as cotton or linen will be a good alternative. In addition, if the window is tilt-and-turn, we will allow its opening to be complete, without anything getting in the way.
In the event that the windows are short and you want to enhance them, a good option is to use blinds that reach the ground, which will give a greater feeling of spaciousness.
If, on the other hand, they are narrow, we can use wider and double blinds for small windows, since, when opening them, the entire window can be seen, making it enlarge by the optical effect.
In addition, small windows offer many possibilities to combine our curtains or blinds with pictures, decorative vinyl, or cushions.
A world of possibilities for blinds for small windows
When we think about decorating a room, colors are also very important. The light tones transmit more amplitude and, if you like the daring, the metallic colors are perfect to give a modern and avant-garde touch to your home.
If you prefer something more sober and elegant, you can choose between the different neutral colors. Remember, also, that the latest trend in decoration is the marine range. In short, we can change the decoration of small windows depending on the time of year.
Regarding the type of blinds, the blinds will transmit a romantic air to your dining room, while a translucent blinds will allow light to penetrate through the small windows, making it ideal, for example, for the children's bedroom.
For the small windows of the double bedroom, the shabby chic style is in fashion, maintaining the original style of the room, giving it a retro touch. To achieve this style you can use beautiful lace curtains.
Keep in mind that lighter fabrics filter light and transmit more simplicity, while denser fabrics feel more formal and offer more privacy. Try blackout blinds for small windows, if you sometimes want total darkness, or gauze, to reflect a pleasant breeze.
UNITEC is a leading manufacturer of roller blinds fabrics for small windows and large windows, We can supply the blinds fabrics to the roller blinds manufacturer, roller blinds wholesaler and roller blinds suppliers.