5 types of modern blinds
Choosing the types of modern blinds is one of the most complicated steps in decoration. In fact, this is the last step and also the most important one. We say it is the most important because all our effort to redecorate the house can be ruined.
Accordingly, what are the types of modern blinds that we should opt for? Next, we talk about the great variety in models of roller blinds at a good price and great quality.
Types of modern blinds
If we are not clear what we are looking for, the best thing is to ask for advice in the specialized store. The specialists will be in charge of guiding our choice according to where we want to install the blinds.
First of all, we have the roller blinds, these can be canvas or screen. The great advantage of screen blinds is that we can choose their opening factor. But, what is the opening factor? refers to the amount of light that we let pass. Depending on the orientation of our house, we will need more opaque blinds or translucent blinds that allow the maximum amount of light to pass through.
Another type of modern blinds is vertical blinds. The vertical blinds became fashionable a few years ago since it was very common to see them in offices or at home. Today vertical blinds dress the windows of the most minimalist houses. The best of these is that their slats rotate, being able to control at all times the amount of light that enters.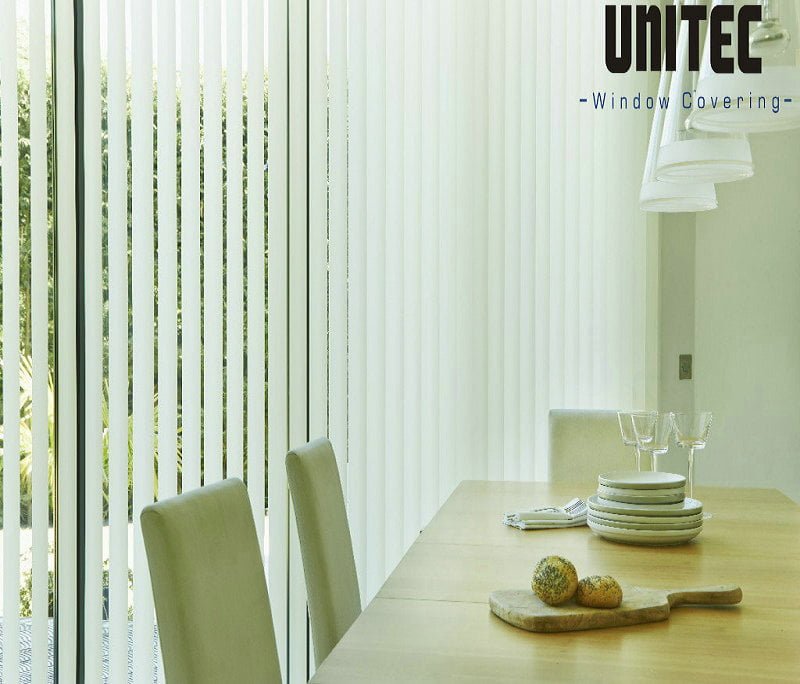 Japanese panels are a classic in window decoration, in fact, they are used to separate environments. These are best placed in large windows such as the passage to the terrace or garden.
Custom types of modern blinds are the ultimate in home decor. In the DIY trend that is plaguing social networks and the online world, blinds had to be renewed. That is why, with the aim of making the window blinds unique, the option of personalizing them with a name, a phrase, or your own image is born.