This UNITEC thick woven blackout roller blind URB2902 is reasonably priced and easy to install. Suitable for large places: household roller blinds, shopping mall roller blinds, shower roller blinds, hotel roller blinds It is made of 100% polyester weave and acrylic foam coating,which can be used in various environments with high quality.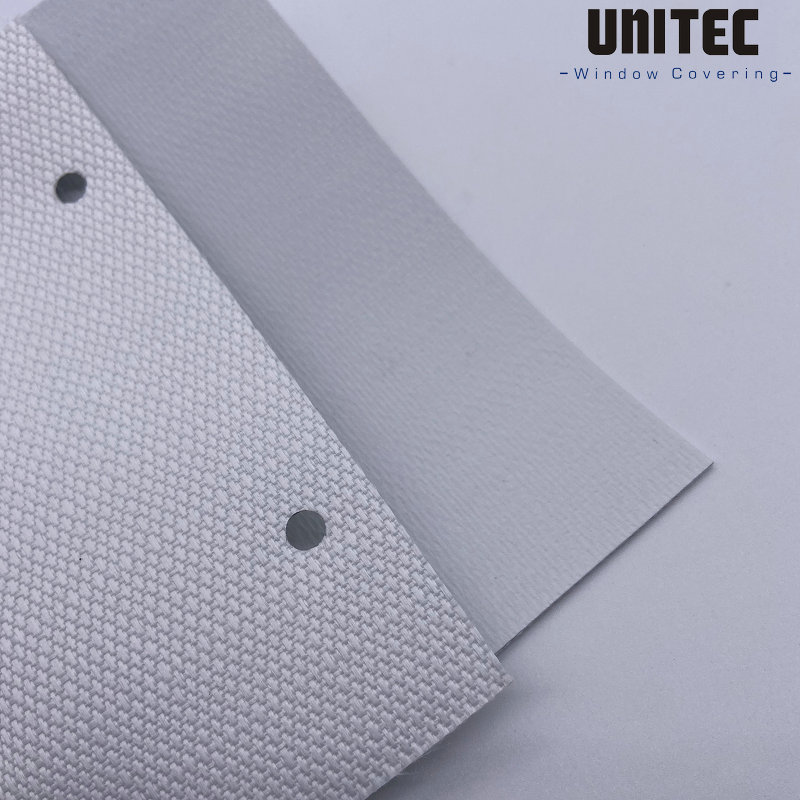 UNITEC thick woven blackout roller blind URB2902 blocks sunlight blocks noise and has a pattern to beautify the house. The roller blind can be up to 3 meters long and can be adapted to many places.
UNITEC thick woven blackout roller blinds are made of 100% polyester. These shades allow for maximum privacy and help you control how much light comes through. As the name suggests, room-darkening shades make rooms darker, which makes them the ideal choice for bedrooms and other rest areas.
For those who purchase the roller blinds of our company, we will formulate the colors and styles that customers need according to the requirements of the guests. We also have an excellent after-sales service team to give customers no worries.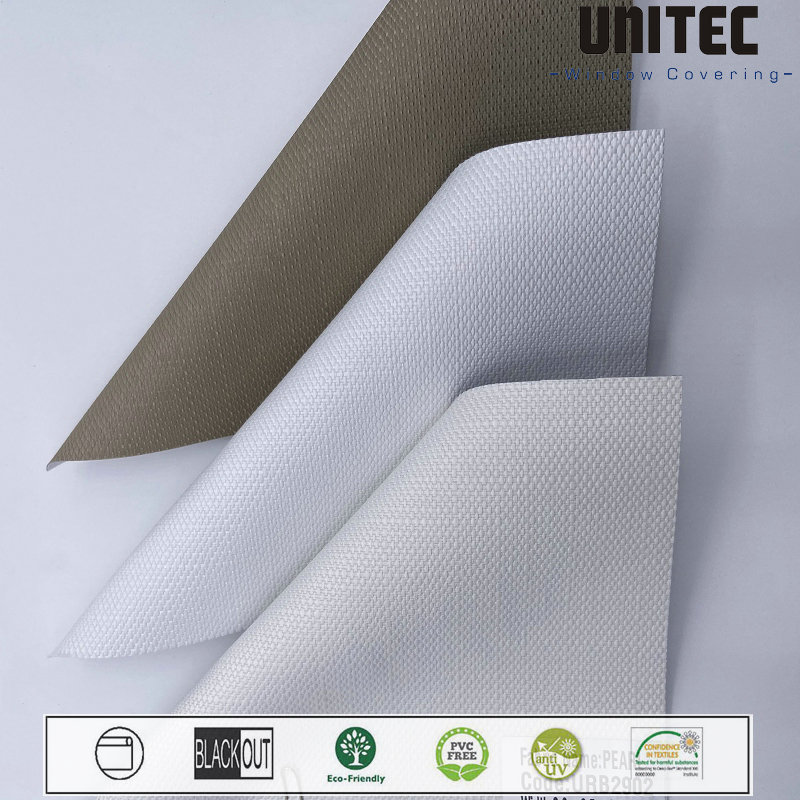 what is a UNITEC thick woven blackout roller blind?
UNITEC thick woven blackout roller blind is a newly designed blackout roller blinds cloth with plain blackouts. It is made of the latest high-quality raw materials. Yarn is imported from South Korea, and coating slurry is imported from Australia. The high-performance fibers used in these materials include high-strength polymer fibers and even some selected high-strength natural fibers. Therefore, the surface of the fabric is very smooth and the color is very bright. At the same time, the fabric lining is also coated with colored foam. Therefore, this fabric is usually used in bedrooms and spaces that require absolute darkness, such as living rooms, offices, shopping malls, etc.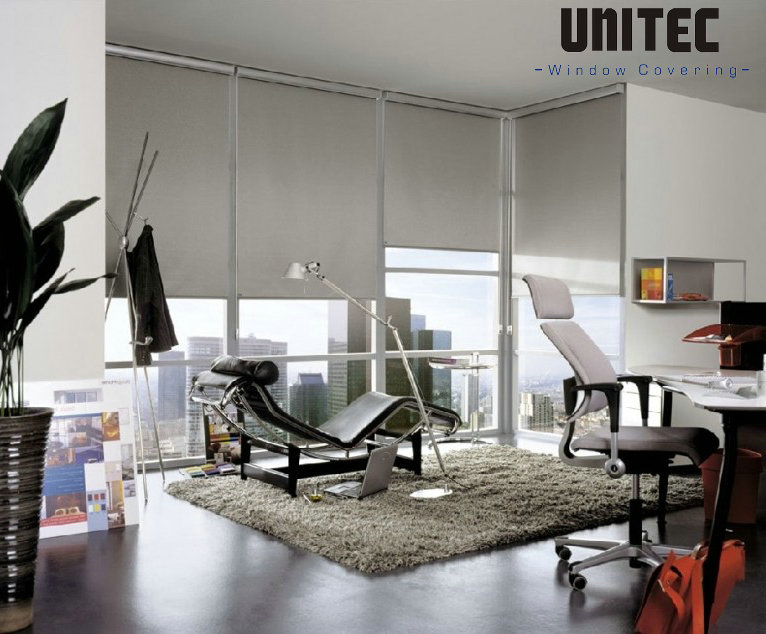 UNITEC thick woven blackout roller blind With excellent thermal and reflective properties, it helps maintain an energy-efficient environment and a comfortable living environment. It is very suitable for offices, houses, bedrooms, movie rooms and other places that require privacy. Because when you put down the roller blind, there will be a very quiet space, because the blackout roller blind can block outside noise
We have a large inventory to solve our customers' acute orders. UNITEC is committed to giving customers a good buying experience.
These UNITEC thick woven blackout roller blind Provide Thermal Protection Against Heat and Cold as Well as Total Light Control
1. 100%Polyester Fabric
2. Thicken Aluminum Head and Bottom Rail for Added Strength and Durability
3. The Safety Tension for Increased Child Safety
4. Can be Mounted Inside or Outside the Window Frame, or in The Ceiling
5. Wipe Clean Using a Damp Cloth and a Mild Cleaner
6. Can be Customized Depend on Customer Measurement
Product parameter:
| | |
| --- | --- |
| Composition(BO) | 100% Polyester Jacquard weave with Acrylic Foam Coating |
| Width: | 2.0m,2.5m,2.8m,3.0m |
| Light Fastness: | 5-6 (Blue Scale) Tested to ISO 105-B02:2014 |
| Nominal weight: | 351±5%gsm (BO) |
| Nominal thickness: | 0.59 mm (BO) |
| Application: | Roller blinds,Blackout roller blinds fabric,roller blinds blackout. |
our service:
We can produce products according to the different requirements of customers and can customize colors. We have a lot of customer inventory and professional after-sales service, which has nothing to do with customers.
OVERVIEW
1. Parameters:
Application: Roller blinds, Roman blinds and Panel Window Blinds
Technical Data:
• Composition (BO): 100% Polyester
• Width: 2.5m, 2.8m, 3.0m
• Light Fastness: 5-6 (Blue Scale) Tested to ISO 105-B02:2014
• Nominal weight: 415±5% gsm (BO)
• Nominal thickness: 0.59 mm (BO)
• Fire Classification: California U.S. Title 19 (small scale), NFPA 701-2010 TM#1 (small scale), BS 5867 2008 Part 2 Type B Performance.
Performance:
•Opacity: Blackout (Complies to AS 2663.3.1999)
2. Certification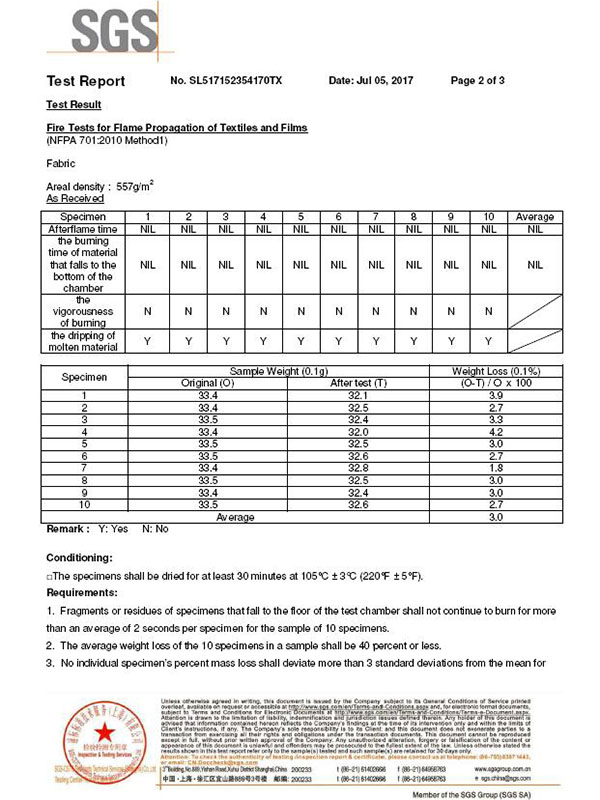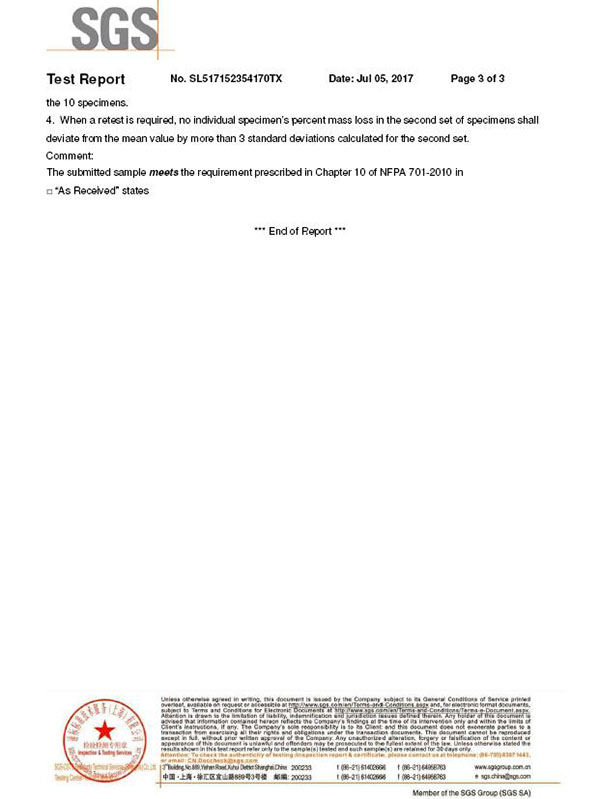 PACKING & SHIPPING
1. Packing:
Length per roll: 30m/30 yards
Inner packing: hardboard tube and kraft paper/ poly bag
Outer packing: hardboard tube and tube cover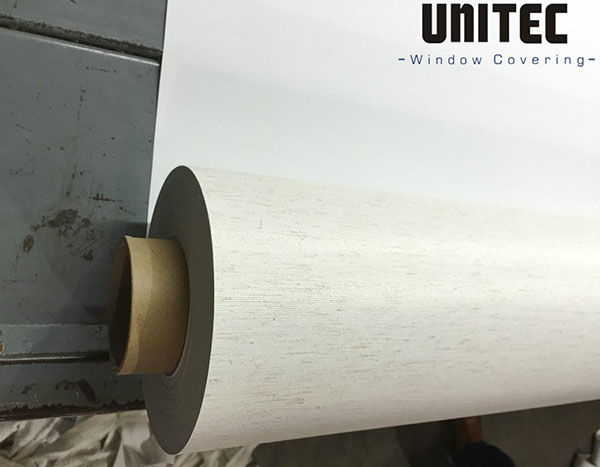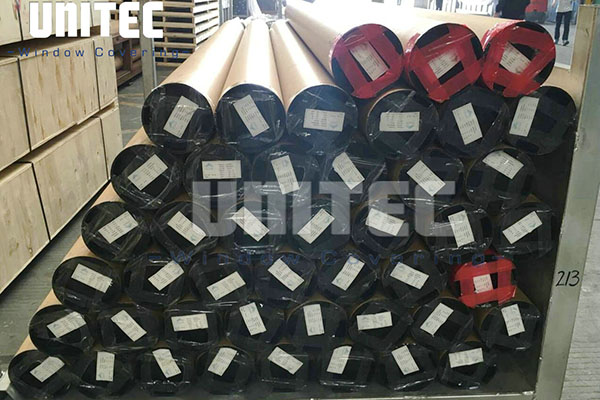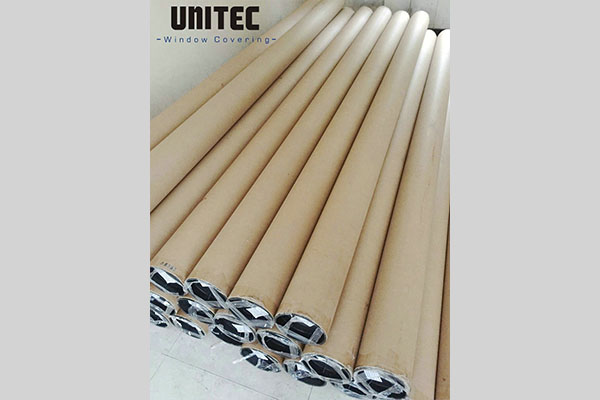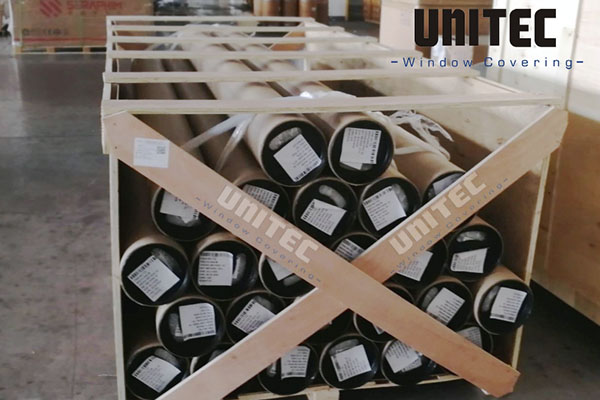 Container Loading: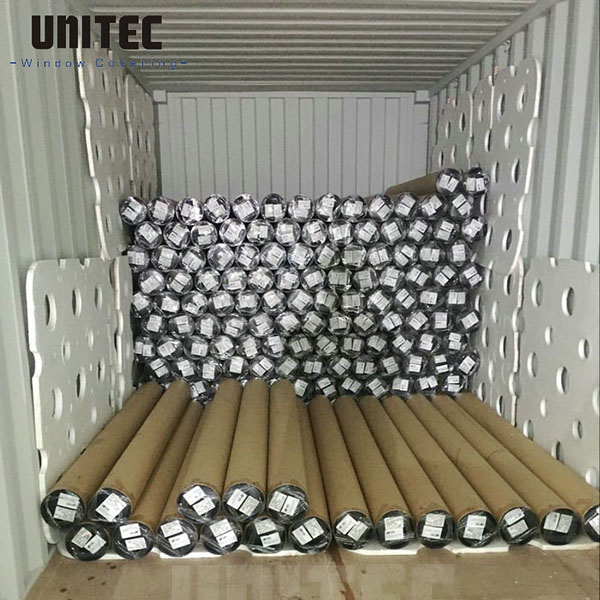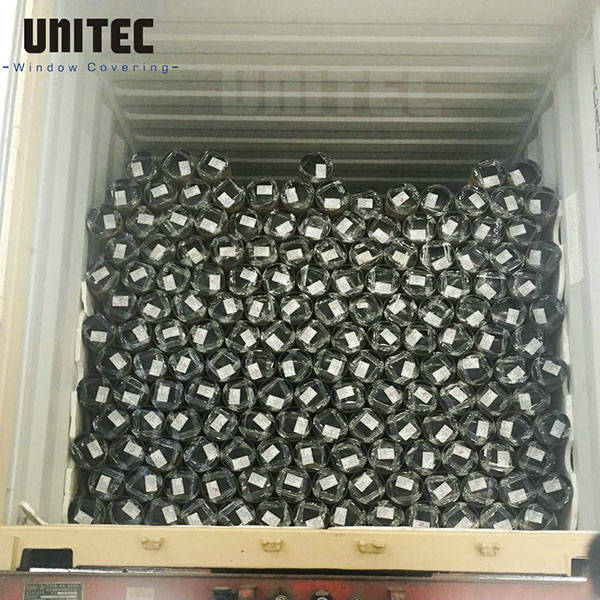 Shipping Method:
Air Shipment & Sea Shipment