ROLL UP ROLLER BLINDS: PERFECT FOR VERSATILE HOUSES AND FULL OF LIGHT
The minimalist design of UNITEC fabric for roll up roller blinds makes them adapt to any space. In addition, they allow regulating the light in a matter of seconds, creating the ideal environment at all times, something essential in the houses of the future that combine the concept of housing and office.
1. VERSATILITY
Decorative trends increasingly lead to holistic formulas that integrate light into space and make it a fundamental element in decoration. UNITEC roll up blinds allows any space to be adapted to the needs of the moment.
2. MULTIPLE OPTIONS
The great variety of high-quality fabrics created specifically for indoor environments, together with the variety of combinations in accessories, make UNITEC roll up roller blinds fabrics fit perfectly in any home.
3. PERFECT ROLL UP BLINDS FABRICS FOR ANY WINDOW
But this versatility not only provides great aesthetic value, but also, the multiple selection options that the brand offers in roll up roller blinds, makes it possible to be used in windows of all kinds, from flirtatious interior windows to large windows with incredible views.
4. WITHOUT REFLECTION AND WELL ISOLATED
With UNITEC roll up roller blinds fabrics, there is no space in the house that is not protected from a thermal and light point of view, guaranteeing the ideal temperature inside and the absence of reflections that disturb those who enjoy their interior life.
5. ROLL UP ROLLER BLINDS FABRICS DETAILS THAT MAKE THE DIFFERENCE
And is that UNITEC roll up roller blinds fabrics are designed to improve the lives of those who install it. Therefore, they are not only motorized to make their handling easier, but they are also fully automatic, being able to configure their operation depending on the time of day, the solar incidence or the temperature inside the house.
6. VISUAL CONTINUITY
Their minimalist design makes them perfect for creating a continuity effect once completely unwound if they are chosen in the same color as the wall. In this way, the purity of lines in contemporary interiors or with a minimal look is reinforced.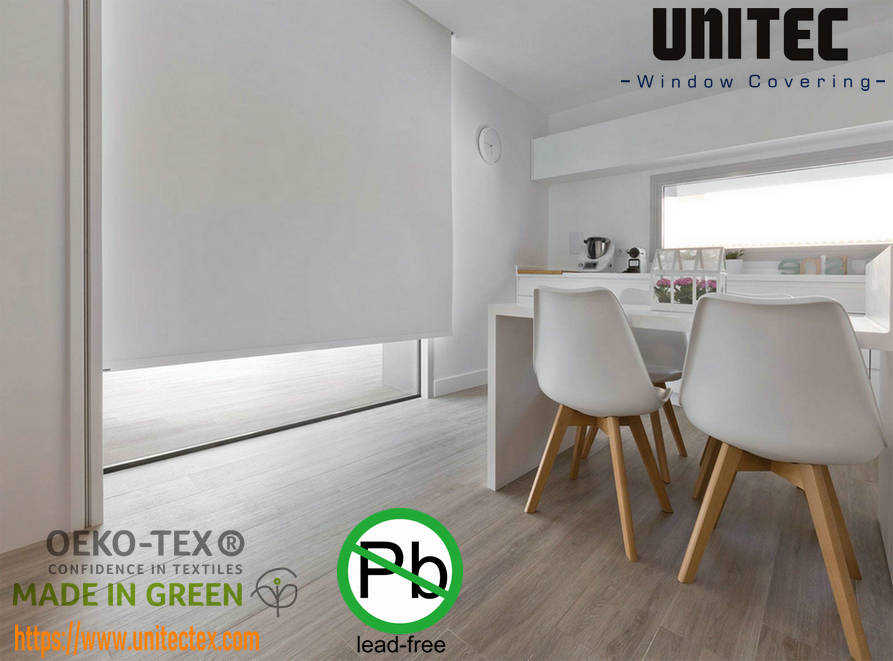 In addition, UNITEC roll up roller blinds fabric offers many other solutions, such as the integration of the drawer with the window carpentry to prevent the entry of light from the sides of the blind or the introduction of our child safety system to prevent children, They may have no mishaps while playing near the product. Solutions that make users' lives easier and adapt to current needs.
More information at www.unitectex.com