The polyester zebra roller blind UNZ17-001 is made of 100% polyester yarn. It is one of the latest zebra roller blind developed by UNITEC in 2020. The surface of this polyester zebra roller blind has a striped pattern and a transparent layered structure. It is a very beautiful and fashionable zebra roller blind. With the popularity of roller blinds, more and more people use zebra roller blinds. Hotel zebra shutters, office zebra shutters, school zebra shutters, bedroom zebra shutters, etc. And the price of this polyester zebra roller blind UNZ17-001 series is also very reasonable and cheap. This is your first choice for decorating your house.
How do we develop new designs?
From ideas to products, UNITEC can provide you with 6 new design fabrics every quarter

Our design has been verified by the market and adapted to the development trend of the market and trade.
The polyester zebra roller blinds UNZ17-001 is also very fashionable. The various designs and color choices of Zebra roller blinds have always been the choice of many people to decorate their windows. The wave polyester zebra roller blind UNZ17-001 will not make your house obsolete, and the unique texture makes your house full of colors. In addition, whether it is a new product or a classic zebra rolling door, UNITEC supports customization. You can customize the door width, color, and size of the zebra shutter. Not only that, but our products can also be customized to fire and waterproof functions, which can provide more protection for your family.
The roller blind UNZ17-001 has perfect light control. In addition to controlling the intensity of light entering the room to avoid excessive sunlight, you can also use a computer or tablet, because there will be no dizzy light disturbing you.
These polyester zebra roller blind UNZ17-001 are used alternately with the stripes of the transparent fabric to provide a transparent curtain style by using the roller blind. Its unique zebra pattern roller shutter stripe design allows you to raise the shadows to get a fully open field of view, or lower the shadows and place the stripes to the desired amount of light and privacy.
Zebra print fabric options
The polyester zebra roller blind UNZ17-001 is now more and more bought and used by families, and its price is more reasonable than other light roller blinds. Gradually become one of the main decorative curtains. UNITEC guarantees that we can customize the quality and color of the required products. We have a professional production department and after-sales service team, so customers have no worries.
What is the typical delivery time for an order?
4-5 weeks after storing our production needs
What if the product fails the test?

1 Arrange copying (according to the test results, focusing on quality inspection in the production process
2 Fabrics that fail the test will be converted to domestic sales and sold to finished product factories.
The fabric characteristics of the jacquard day and night roller blind UNZ22 series:
1. The jacquard day and night roller blind has a double-layer structure, and the striped fabric spans two layers.
2. The double-layer transparent fabrics are fused together to create a unique visual experience.
3. Integrates the advantages of transparent curtains, roller blinds and venetian blinds.
Product parameter
| | |
| --- | --- |
| Product parameter | 100% Polyester |
| Width: | 2.0m-2.8m |
| Light Fastness: | 5-6 (Blue Scale) Tested to ISO 105-B02:2014 |
| Standard Packing: | 50m/Roll (Can be customized) |
| UV Protection: | 90%-95% Tested to AS/NZS 4399:1996 |
OVERVIEW
1. Parameters:
Application: Roller blinds,zebra roller blinds
Technical Data:
•Composition (TR): 100% Polyester
•Width: 2.5m-2.8m
•Light Fastness: 5-6 (Blue Scale) Tested to ISO 105-B02:201
•Fire Classification: California U.S. Title 19 (small scale), NFPA 701-2010 TM#1 (small scale), BS 5867 2008 Part 2 Type B Performance.
Performance:
•Opacity: Blackout (Complies to AS 2663.3.1999)
2. Certification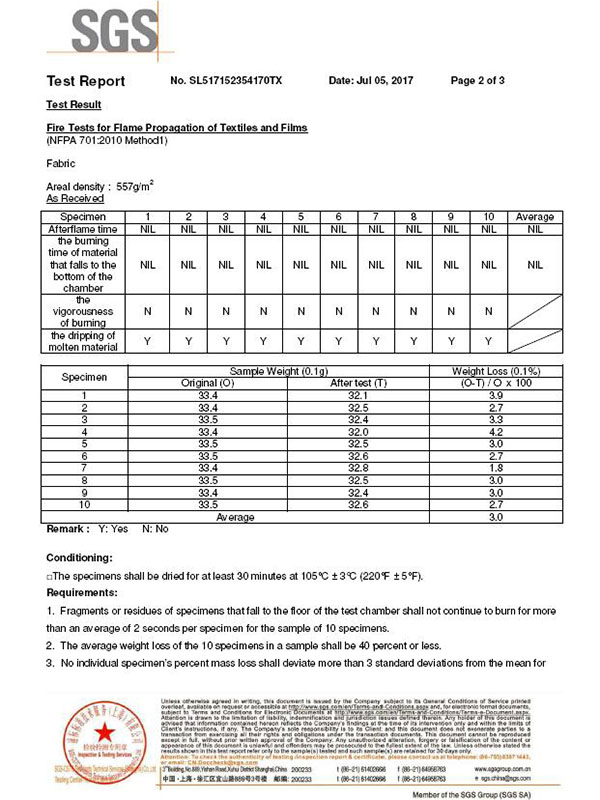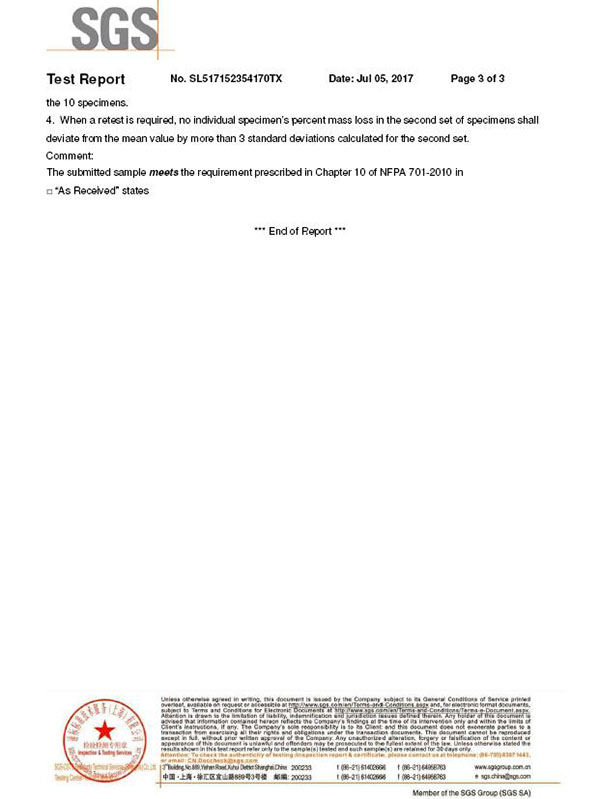 PACKING & SHIPPING
Length per roll: 50m/50 yards
Inner packing: hardboard tube and kraft paper/ poly bag
Outer packing: hardboard tube and tube cover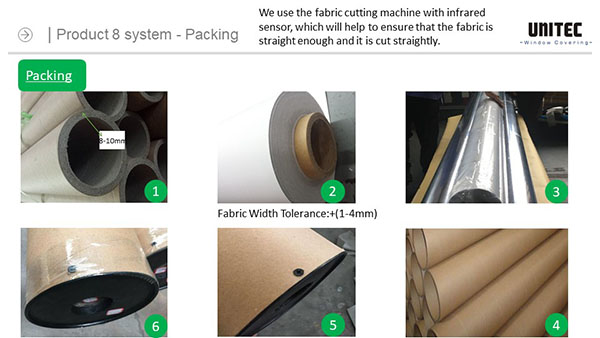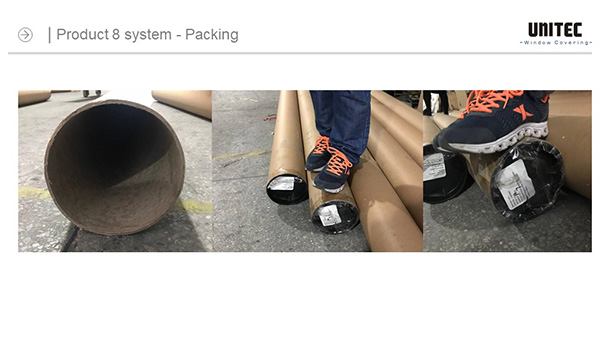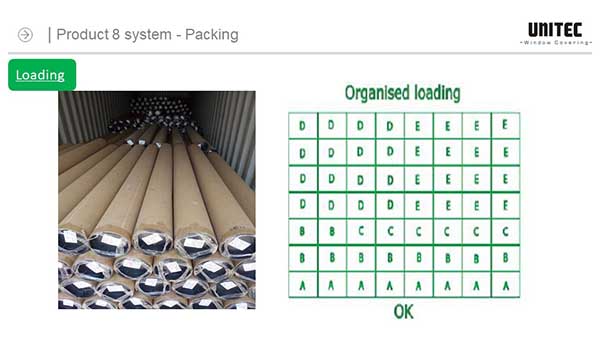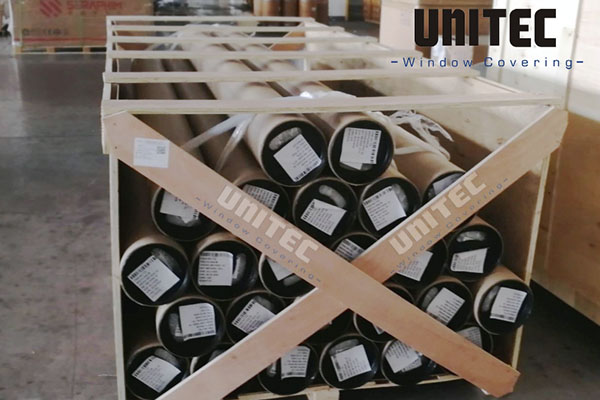 Container Loading: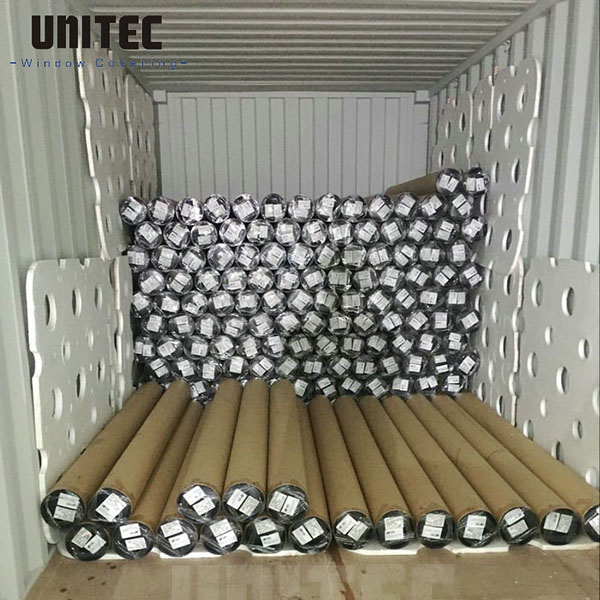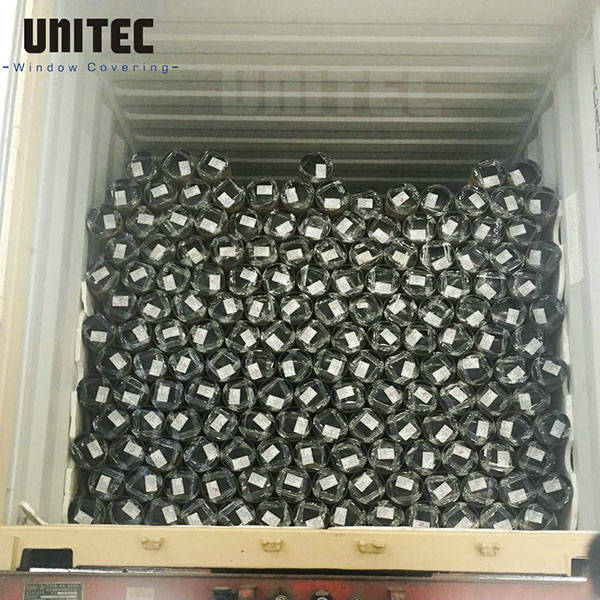 Shipping Method:
Air Shipment & Sea Shipment