What are the New Japanese Panel Blinds?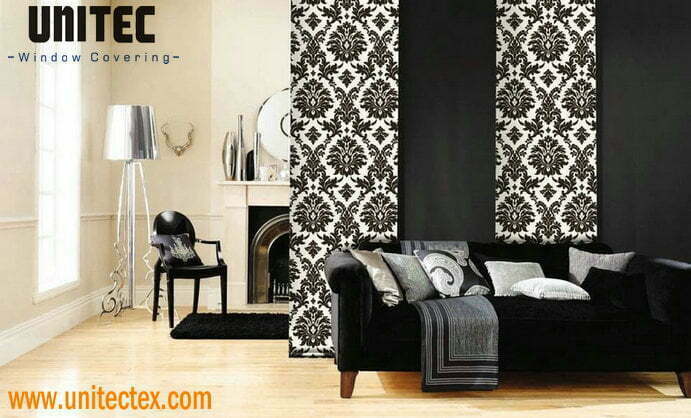 Couples who open their first home and those who are redecorating a room in their home are those who mainly demand the new Japanese Panel Blinds. The reason is because they are not satisfied with traditional curtains and are looking for something more special for the windows that are part of and integrate perfectly with the rest of the decoration. Is it your case? Then you are interested in knowing the New Japanese Panel Blinds.
Characteristics of the New Japanese Panels
Japanese Destiny Sectional Panels: Destiny has released the new Sectional line that we have available in our curtain store (along with the rest that you will see below). The main characteristic is that the same plank can combine different fabrics and offers us six different combination concepts (two of them with the diagonal cut). The possibilities are multiplied with the variety of different New Japanese Panel Blinds fabrics with prints or plain and colors in which neutrals predominate compared to a modern and elegant line in the designs.
Japanese Destiny Arona Panels: Combine slats of different fabrics, colors and textures. As a novelty, it offers us the possibility of choosing your die-cut designs. What stands out most about this model is that despite being a new, high-quality style, New Japanese Panel Blinds are very economical and modern. As in the previous one, the range of fabrics is very wide and focuses on modern styles with a line in which the most neutral colors stand out, such as white, brown, gray, etc. combined with elegance.
Papyrus Japanese panels: the New Japanese Panel Blinds trends consist of including natural elements in the decoration. For this reason, the Papyrus collection is made with a very special technical fabric that simulates different natural fibers such as marble, parchment, papyrus, etc. Those who install this type of curtain in their home agree on how pleasant it is when light falls on the panel, the room becomes a very pleasant place and makes the translucent papyrus fibers more visible.
You may interested in: