The new jacquard zebra roller blind UNZ21 series is made of 100% polyester yarn. This roller blind is one of the latest zebra roller blinds developed by UNITEC in 2020. The surface of this new jacquard zebra roller blind has a striped pattern and a transparent layered feeling. This is a very beautiful and stylish zebra roller blind. With the popularity of roller blinds, more and more people use zebra roller blinds. Hotel zebra shutters, office zebra shutters, school zebra shutters, bedroom zebra shutters, etc. Moreover, the price of this zebra roller blind is very reasonable and cheap. This is your first choice for decoration.
What is new jacquard zebra roller blinds UNZ21?
New jacquard zebra roller blinds UNZ21 is a roller blind made of fabric, usually made of PVC or polyester. This is an ultra-modern roller blind developed due to the use of new textile technology. The fact is that this type of roller blind is made of transparent horizontal strips and opaque horizontal stripes. This way you can adjust the light entering your room completely comfortably and simply.
What we have to do is to tell you that the zebra roller blind UNZ21 combines all the advantages of roller blinds and vertical roller blinds. From the beginning, it has adopted a practical form of collection and controlled the light entering your home from the vertical curtain, so that you can always create the environment that interests you the most.
The new jacquard zebra roller blinds UNZ21 series have filtered zebra pattern stripes and transparent fabric stripes, which are alternately used to provide a transparent curtain style with roller blinds. Its unique zebra stripe design allows you to color shades completely and completely open. The new jacquard zebra roller blind UNZ21 is the ultimate choice for aesthetics, design and performance. It combines the light control of horizontal blinds with the elegance of pure fabrics.
Zebra roller blinds, also called day and night roller blinds, have two options: blackout and translucent (UNZ21 is translucent). It allows you to switch between purity and difference. You can adjust the blinds, the new jacquard zebra roller blind UNZ21 is aligned to provide privacy, light control and insulation, and that's it, it can also make your house more beautiful.
What is the composition of the UNZ21 series of jacquard zebra pattern roller blinds?
The day and night roller blind UNZ22 is made of 100% polyester fiber. At UNITEC, we directly use polyester filament yarn to produce our fabrics. Some yarns are imported from Korea, Pakistan and India.
Can the width of the contour be reduced?
We can make 2.0m, 2.5m, 2.8m
The fabric characteristics of the new jacquard zebra roller blind UNZ21:
The jacquard day and night roller blind has a double-layer structure, and the striped fabric spans two layers.
The double-layer transparent fabrics are fused together to create a unique visual experience.
Integrates the advantages of transparent curtains, roller blinds and venetian blinds.
What is the UNZ21 standard for this new jacquard zebra roller blind?
The packaging standard is 50 lines per roll. The inner packaging is an inner tube and an outer tube with a plastic bag. The diameter of the outer tube is 18 cm. A 20-foot container can hold 260 rolls, and a 40-foot container can hold 580 rolls.

UNITEC Textile Decoration Co., Ltd. is a leading manufacturer of filter zebra curtains and blackout zebra curtain fabrics in China.
What is the typical delivery time for an order?

4-5 weeks after storing our production needs
What if the product fails the test?
1 Arrange for copying (according to the test results, focusing on quality inspection in the production process)
2 Fabrics that fail the test will be converted to domestic sales and sold to finished products factories.
Product parameter
| | |
| --- | --- |
| Composition (TR): | 100% polyester fiber. |
| Width: | 2.5m-2.8m |
| Light fastness: | 5-6 (blue label), has passed the test of ISO 105-B02:2014 |
| Nominal thickness: | 0.32mm (TR) |
| Standard Packing: | 30m/Roll (Can be customized) |
| Quality Warranty: | 10 Years |
OVERVIEW
Certification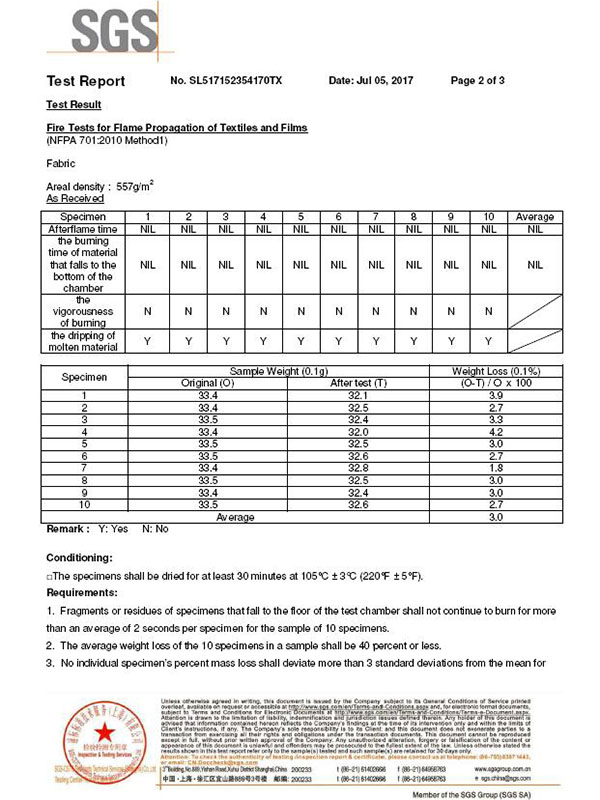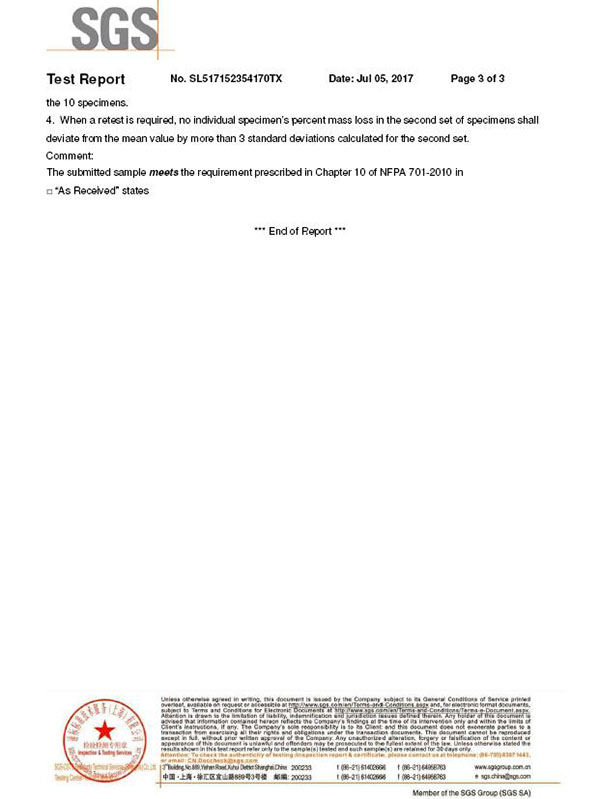 PACKING & SHIPPING
1. Packing:
Length per roll: 50m/50 yards
Inner packing: hardboard tube and kraft paper/ poly bag
Outer packing: hardboard tube and tube cover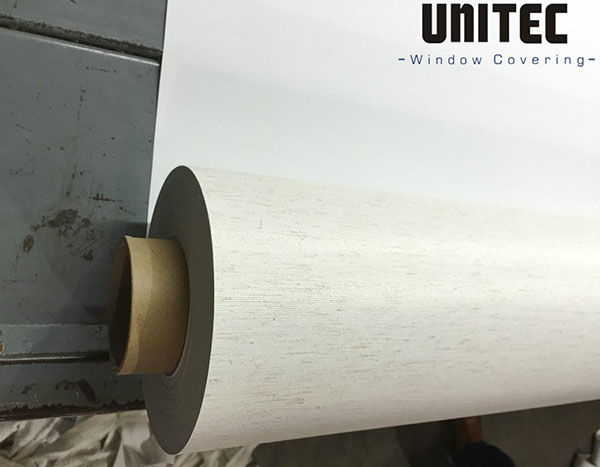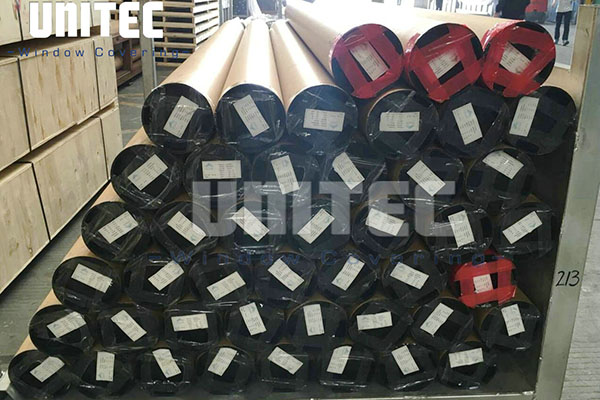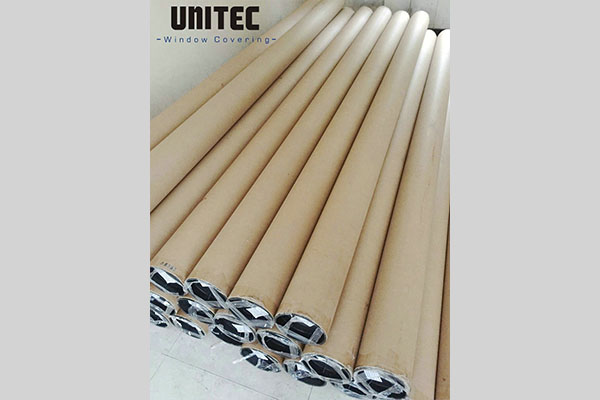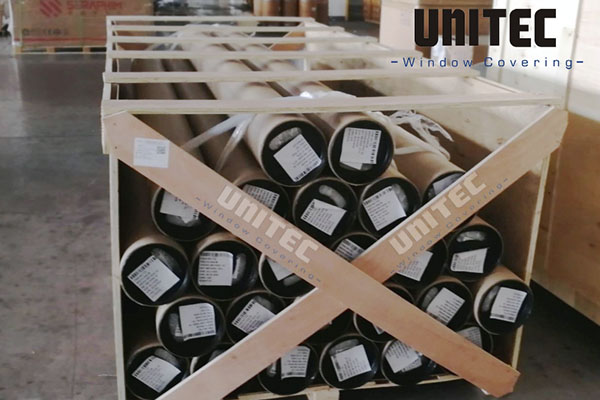 Container Loading: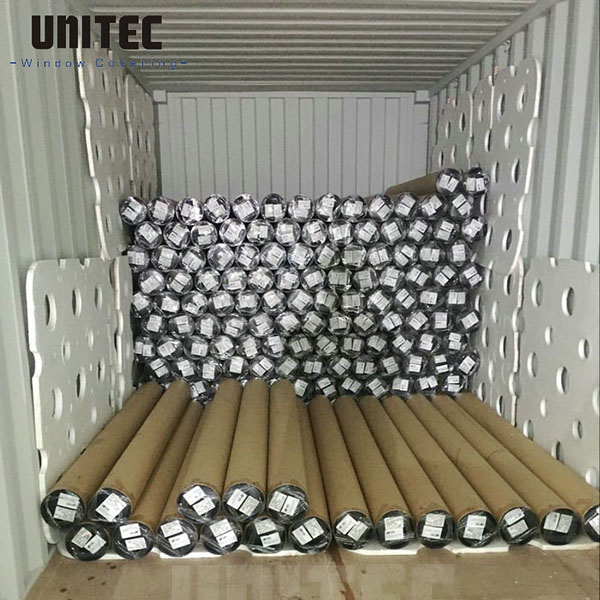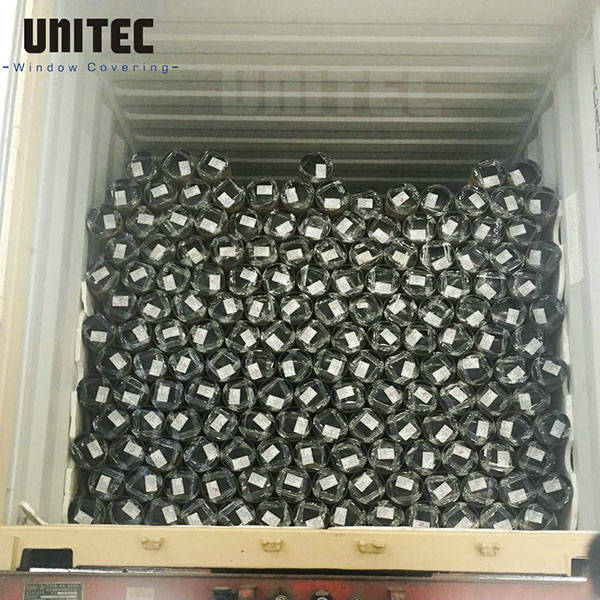 Shipping Method:
Air Shipment & Sea Shipment