Linen jacquard blackout roller blind URB49 is a jacquard woven blackout roller blind fabric, made of 75% polyester fiber, 25% linen, coated with acrylic, fine texture, soft luster, and then coated with acrylic on the back foam Make a roller blind for a shading room. It is the first choice for office blinds, family blinds, shower curtains, and public facilities. It is a very thick fabric, so its toughness is also very high. Not only that, its surface also has a jacquard pattern, which can have a better aesthetic effect.
Linen jacquard blackout roller blinds URB49 does not allow light to enter the room and provides a 100% shading effect, thereby bringing complete privacy. This jacquard woven roller blind fabric has a variety of colors, can provide another size for the surrounding furniture, and can be comfortably matched with it in any environment. The color range of these colors is well coordinated with other UNITEC ranges and can be used with roller blinds, vertical blinds, and panel blinds. This blackout roller blind URB49 can also absorb heat and isolate noise. We can also make production plans, product colors, and product effects according to customer requirements. This blackout roller blind fabric is also fireproof, waterproof, and antibacterial.
Linen jacquard blackout roller blind URB49 has excellent heat conduction and reflection characteristics, helping to maintain an energy-saving environment and a comfortable living environment. This blackout roller blind is very suitable for offices, houses, bedrooms, movie rooms, and other places that require privacy. Because a very quiet space will appear when the roller blind is lowered because the blackout roller blind will block external noise.
Why is Linen jacquard blackout roller blind so popular?
Linen jacquard blackout roller blind URB49 can provide 100% shadow, not only suitable for people who need to protect privacy (such as bedroom, movie room, office), but also can block external noise so that you have your own position. Not only that, compared with traditional blinds, Linen jacquard blackout roller blind URB49 is also more affordable and more functional.This jacquard blackout roller can also be electrified to save your time cost and air conditioning cost. You can even schedule your roller blinds to run automatically at any time in the morning or evening, which is not only aesthetically pleasing but also more popular.
Why is the production process and quality control system of Linen jacquard blackout roller blind URB49?
Roller blind fabric description:
production process
1. Spinning, weaving, cleaning, dyeing, inspection, cleaning, coating, inspection, cutting, packaging
1. Yarn: own purchase: control product quality from the source (Mainland, Taiwan, India, Pakistan)
Inspection: Use a machine to check the strength and toughness of the yarn
2. Weaving: a weaving factory with shares. (Machine, half domestic and half imported from Germany)
3. Dyeing factory: cooperative factory
4. Coating: own factory (4 production lines, 2 purchased from Taiwan, 2 purchased from Korea-Zhaofeng Coating Machine)
The advantages of this Linen jacquard blackout roller blind URB49 have the following four points
It may be completely dark.
The main feature of Linen jacquard blackout roller blind URB49 is that they do not allow sunlight or outside light to pass through, which will ensure our complete privacy. This jacquard blackout roller URB49 is also very suitable for promoting rest and relaxation even in non-nighttime. It can achieve a completely dark environment, and it can also prevent sunlight from reflecting on the TV or computer screen, thereby causing glare.
Have a sense of privacy.
Another advantage of Linen jacquard blackout roller blind URB49 is that since it is a 100% shading fabric, no one can see us from the outside. If we don't want to chat with our neighbors in the future, This roller blind URB49 can guarantee our privacy.
Can block ultraviolet rays
Linen jacquard blackout roller blind URB49 contains a UV filter to prevent it from passing through. This ensures the protection of household items that can be severely damaged by furniture and sunlight.
It is recommended to use finished blackout polyester roller blinds in rooms where light input is annoying, but for offices, companies and meeting rooms where you must concentrate and avoid distractions, it is recommended
 Very high damage resistance
This jacquard blackout roller URB49 covers a very practical fabric that hardly changes with time.
Functions for Linen jacquard blackout roller blind URB49:
Mold resistance
The process of materials used in fabric manufacturing to prevent biodegradation and chemical decomposition.
When it comes to UV degradation, UV-resistant glass fibers can better replace polymers.
anti-static
Reduce static electricity, which can damage electronic components such as computers or ignite flammable liquids.
Flame retardant
Can be customized for fire resistance, fire resistance reaches B1, NFPA701 level.
100% occlusion
Enough to block 100% of direct light sources, with maximum light absorption, thermal insulation and low thermal conductivity.
Excellent after-sales system:
What is the typical delivery time for an order?
Our production needs 4-5 weeks after deposit
What should we do if the product fails the test?
1 Arrange for reproduction (focus on quality inspection in the production process based on test results)
2 Fabrics that fail the test will be converted to domestic sales and sold to finished products factories.
OVERVIEW
 Certification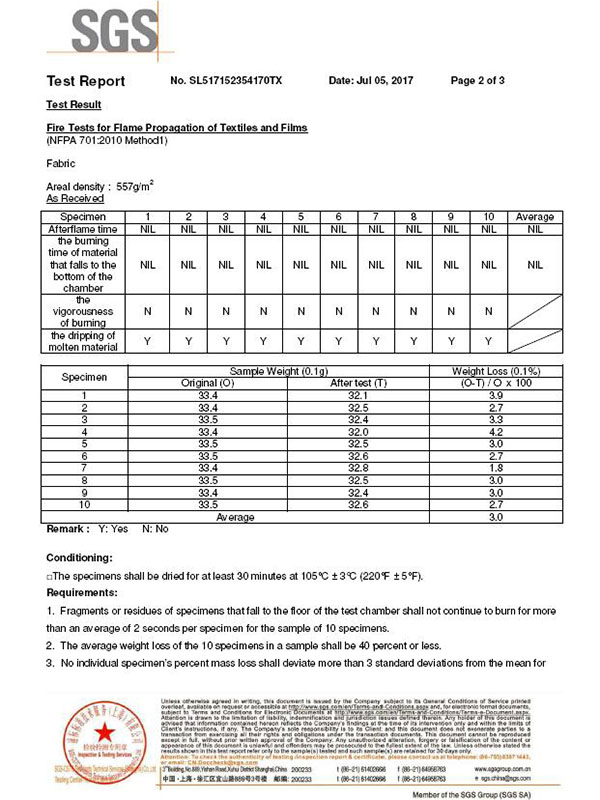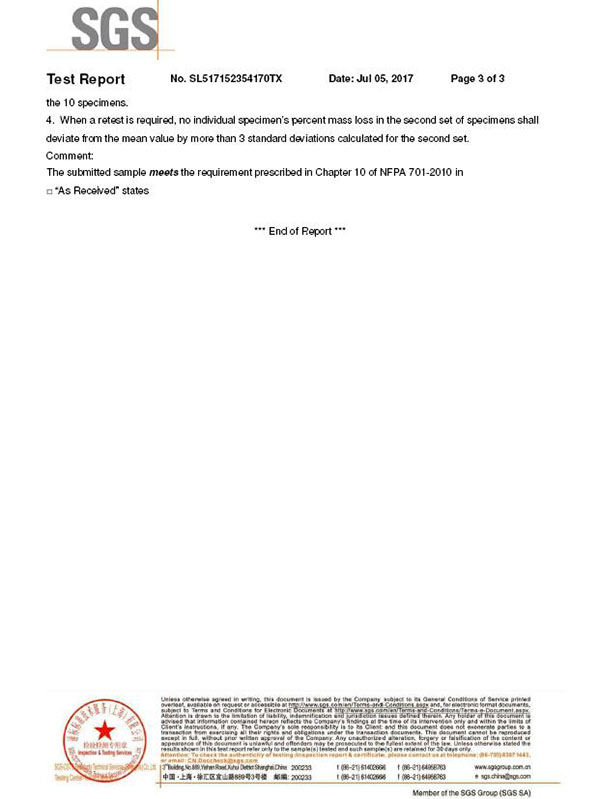 PACKING & SHIPPING
1. Packing:
Length per roll: 30m/30 yards
Inner packing: hardboard tube and kraft paper/ poly bag
Outer packing: hardboard tube and tube cover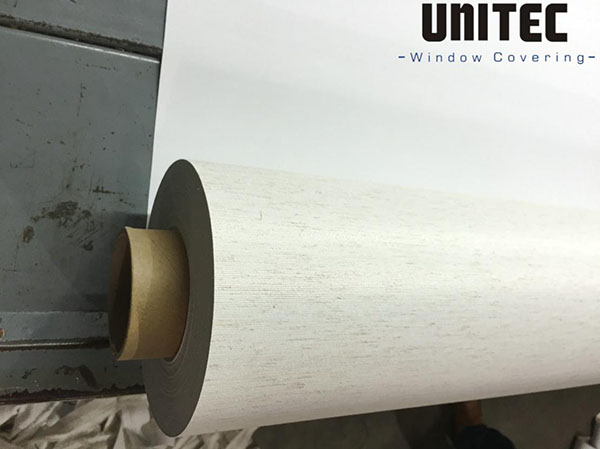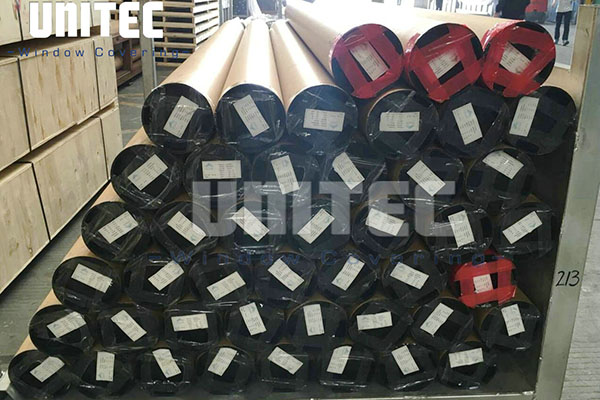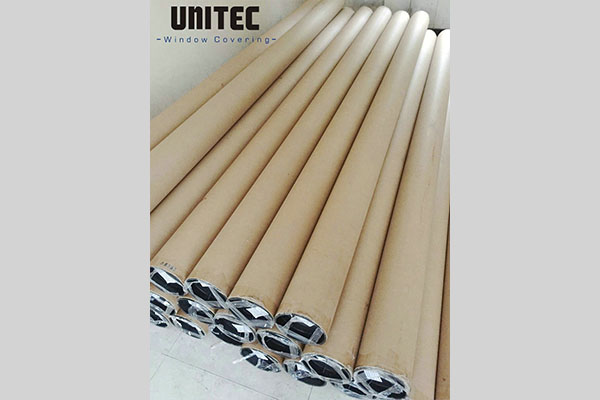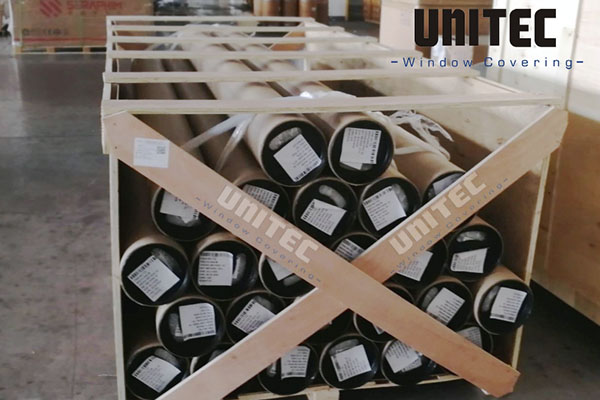 Container Loading: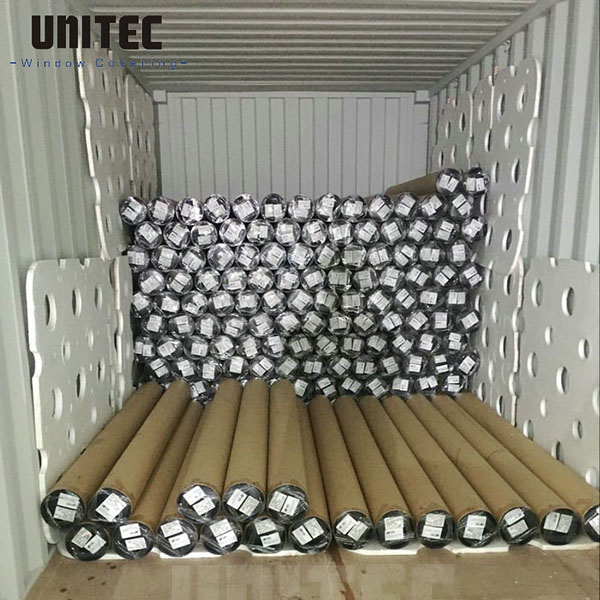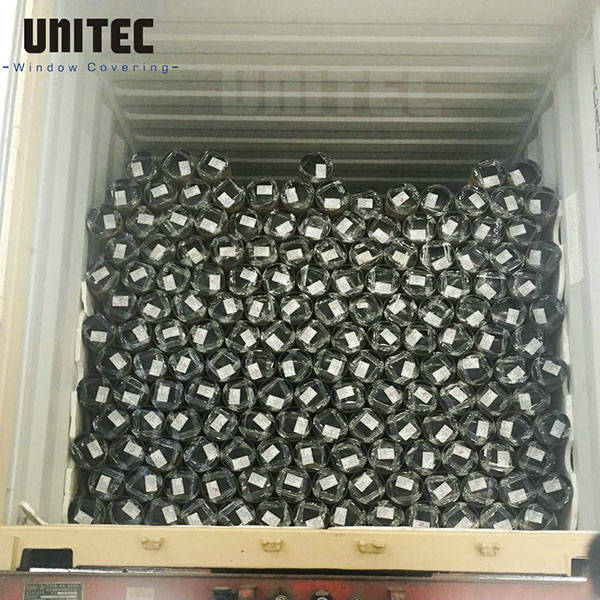 Shipping Method:
Air Shipment & Sea Shipment