In recent years, roller blinds and fabric window blind have been gaining strength in an unstoppable way, to become the current undisputed kings of window decoration and sun protection, both in residential homes window blinds and in offices window blinds and industrial settings.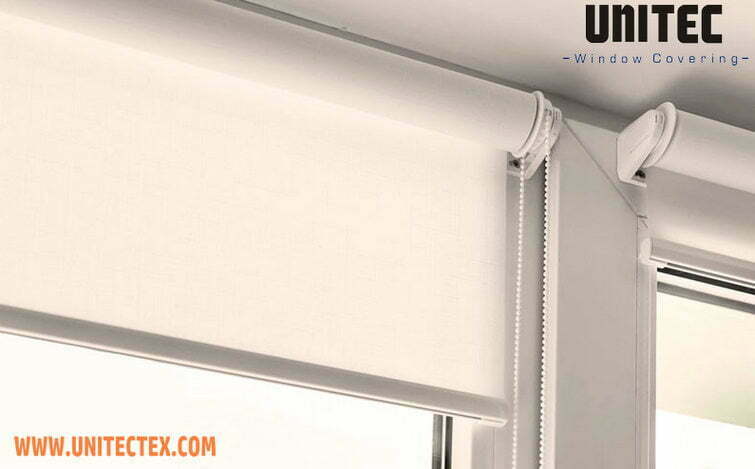 These are a one-piece fabric window blind that vertically collected, operated by a manual mechanism or motorized.
The most important factors that explain the success and predominance of roller blinds in today's decoration are the following:
1, Long-lived and resistant.
By their own design, roller blinds are durable and resistant blinds, which are suitable for any environment, even the most demanding: offices, schools, exteriors, etc.
2, Easy and quick to install.
Roller blinds are very easy to install. You only have to place two supports, one at each end of the tube in which the curtain is wound, and it is ready for immediate use.
3, Fabric window blind Solutions totally adjusted to your needs.
The diversity of fabrics allows us to offer solutions perfectly tailored to your needs and requirements. For example, you can decide the amount of light that the blind lets in, creating environments that range from bright light to full opacity. In addition, screen fabrics with an appropriate opening factor will allow you to see the outside, but without being seen from the outside, with all the advantages of comfort and privacy that this implies.
4, Your collection space is minimal.
5, Sales Leader
The roller blind is the sales leader and occupies a privileged position in window decoration.
If you order the roller blinds, The order includes the roller blind, completely finished and ready to hang, with all its supports, mechanisms and components.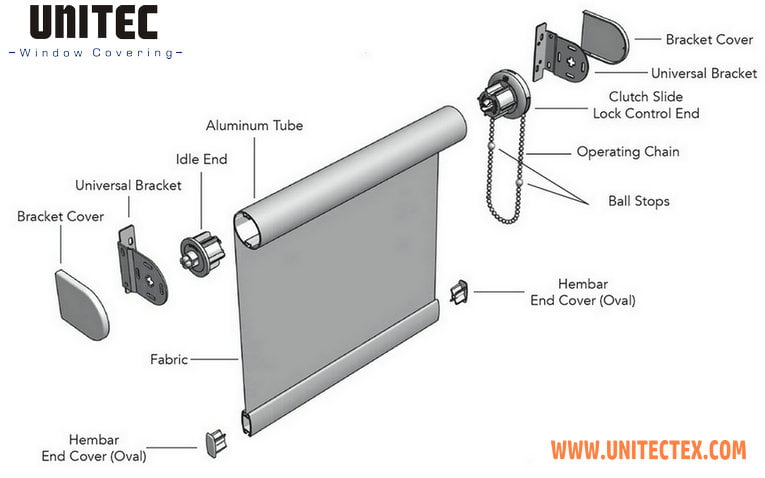 Specifically, it includes the following:
TISSUE FALLS
In the roller blinds, it can be chosen that the fall of the fabric is in front of the roll or behind it, as seen in the following illustrations:
The window blind fabric falls behind the roll, as close to the window as possible
The window blind fabric falls in front of the tube, farthest from the window. Recommended for overcoming obstacles such as window handles, or for aesthetic reasons.
TYPES OF INSTALLATION OF FABRIC WINDOW BLIND
The brackets allow the installation to the ceiling or to the wall; Simply rotate them 90º to orient them correctly.