Roller blinds and Blinds Solar Screen – Features and Benefits
Solar screen roller blinds, Blackout roller blind fabric, and Blind Solar Screen are ideal for efficiently protecting the different rooms in homes, offices, and businesses from direct sunlight.
The solar screen fabric is made from sturdy materials and various designs. Here we present the features, advantages and usage options for solar screen roller blinds.
In many daily activities, sunlight is welcome and beneficial, but in other situations it can get in the way, and blocking it, at least sometimes, becomes necessary.
For these cases, the roller blinds and blinds are key elements – practical and versatile, fulfilling the function of blocking the light as well as being widely used decorative pieces. Solar screen roller blinds and blinds are therefore the ideal and effective solution to protect environments from sunlight.
The solar screen is made of polyester and PVC, and its webs are able to block UV rays, which not only damage human skin but also damage and fade furniture, coverings, and floors in environments that are exposed to direct sunlight.
The purpose of the solar blinds screen is to make the environments more comfortable and functional, blocking the UV rays without making the spaces dark, just preventing the passage of sunlight that brings nuisance.
Due to the blocking of the sun's rays, the solar screen blinds also helps in thermal comfort, softening the internal temperature, which also makes the environment more comfortable and ensures its full use, which are the advantages of using this material and what makes it so versatile, recommended and used in spaces such as balconies, balconies, homes, offices, shop, etc.
Solar Screen roller blinds – Key Features
The UNITEC Textile Decoration Co.,Ltd fabric that makes up the solar screen roller blinds has wires positioned in a way that favors the different types of wefts, which are presented at different levels to determine the ability to prevent the passage of sunlight. These frames are classified as follows: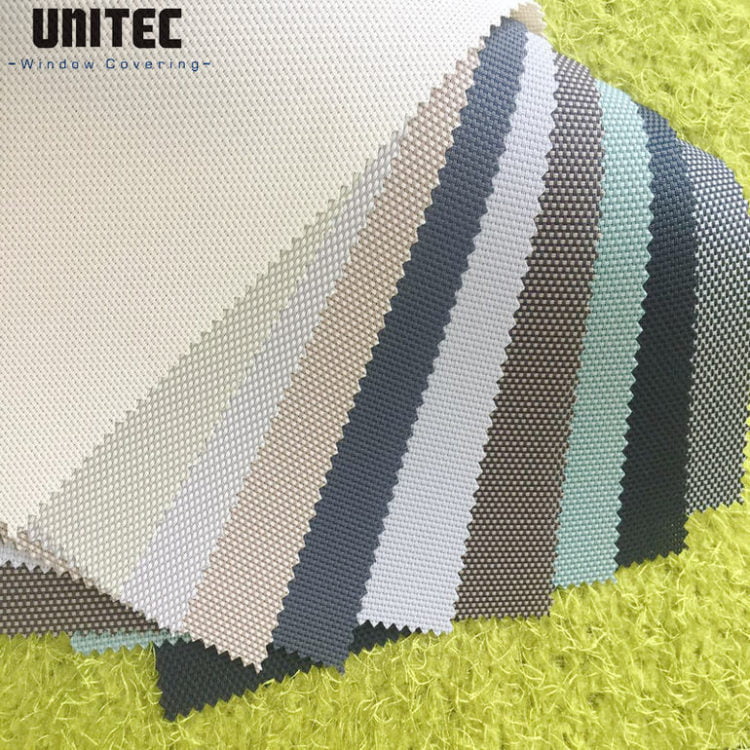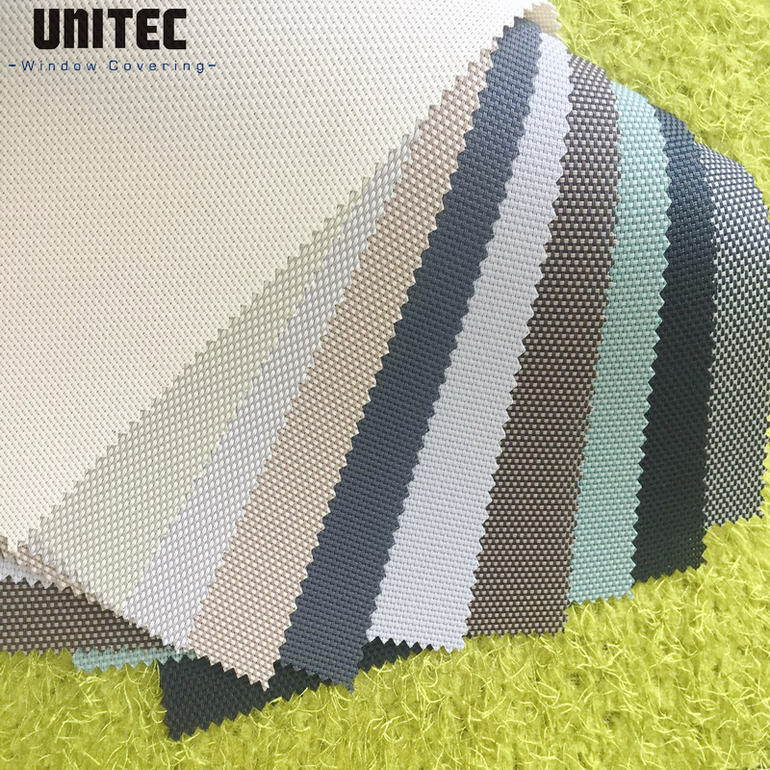 Solar Screen 1% (Closed)
1% opening between weft threads – it is the most closed (less transparent), does not allow the outside view.
Solar Screen 1%
Solar Screen 3% (Intermediate)
3% opening between the weft threads, is the transition of brightness, visibility that the roller blinds will give the environment.
Solar Screen 3% for the balcony.
Solar Screen 5% (Translucent)
5% opening between the wires, is the most used for solar screen roller blinds. They give the visual and thermal comfort needed by the rooms.