5 tips to decorate doors with roller blinds and blinds for doors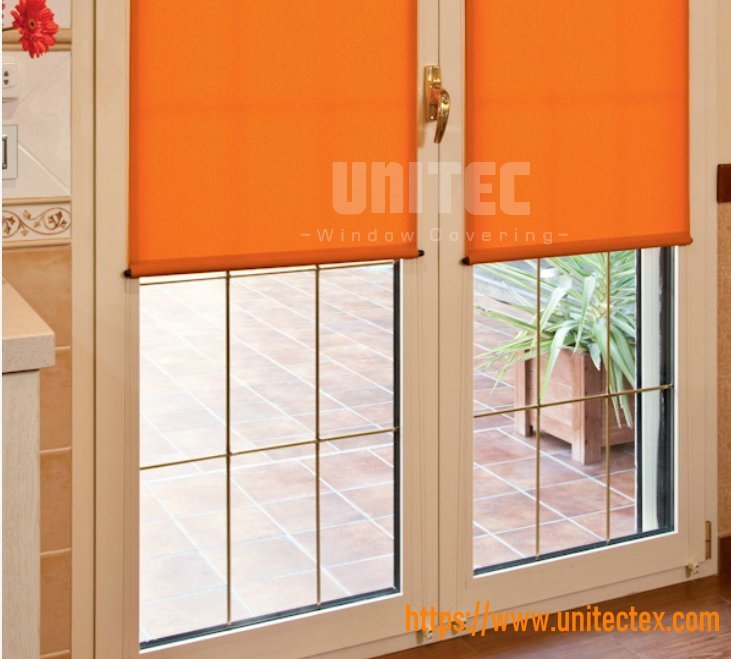 A very interesting option when decorating a space is to place roller blinds for doors. It is an alternative that in certain circumstances may be ideal. That's why we are going to collect some tips for door blinds, blinds for sliding doors that you can use when decorating a kitchen, a dining room, a room or any other space in the house.
Blinds for glass doors for the kitchen
It is one of the most used options. The typical doors that open onto a gallery or terrace and are usually made of glass offer many options.
In these cases, you can opt for digital door blinds printing and choose a custom design. The options offered by this little trick are immense and can transform a kitchen into a much more cozy space. You design and imagination.
Roller blinds sliding doors
Some dining rooms and rooms have access doors to a terrace, a garden or a balcony. Usually, the typical blinds are usually placed. But why not bet on something different. In these cases, the roller blinds and automated have endless possibilities.
Replace blinds for doors
Another option that we rarely consider but that can be really very original. Why not replace blinds for doors? There are certain rooms in a home where it is very useful and practical to place a roller blind. And we give you an example. In some closets and also in dressing rooms it may be much better to remove the doors and place blinds. The touch you are going to give to that space is very different.
But there may also be some rooms or small rooms in which a roller blind means significant space savings. This detail in small apartments is a challenge. If you are going to put a sliding door because space is scarce, think before if a roller blind solves your problem. You can also change it much more often.
Place roller blinds or shutters in enclosures or terraces
There are many people who decide to close their terrace with glazing. They can be very useful but you may also want to replace those sliding doors that end up not opening well with Japanese panel. and in certain circumstances much more decorative.
Place blinds for doors to hide
Although it is unusual to see it today it was a tip that used to be used much more often. Sometimes, in a certain room as a dining room, we may be interested in hiding a door with a door blinds. For example, in houses where the bathroom overlooks the dining room directly, it may be more interesting to place a door blinds. At the same time that you offer more privacy when using the bathroom, you can give that space a different touch.
UNITEC Textile Decoration was established in 2002 and we have been exporting over 36 countries. UNITEC has a talented internal design team that publishes original designs every 3 months; Approved the ISO9001: 2008 quality system; Abundant experience in the luxury market of Europe, America and Australia, and our fabrics for blinds have the SGS, INTERTEK certificate; so you can rest assured about quality, since our motto is to provide the best to our customers.
We provide the latest technology and equipment that allow us to offer our customers the best products as follows:
Fabrics for roller blinds (width: 1.8M-3.0m, translucent fabrics, opaque blinds fabrics, fireproof, antimicrobial, plain fabric blinds for doors, blinds doors and shutters, waterproof)
Sunscreen fabrics (Width: 2.0 m-3.0 m, Polyester and PVC, fiberglass and PVC)
Ready-made blinds