The Finished blackout polyester roller blinds URB70 series is made from a high quality 100% Polyester yarn dyed base fabric with acrylic coating,none-formaldehyde. New developed Finished blackout polyester roller blinds Fabric from window shades fabric manufacturer. Blocking external noise, allowing people in the room to have a quieter, better living environment. And this blackout roller blinds can also be used in all public indoor facilities, such as hotel roller blinds, airport roller blinds, office blackout roller blinds, etc.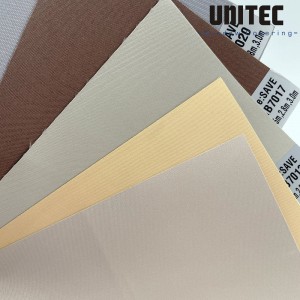 Finished blackout polyester roller blinds With superior heat and reflection properties, it assists in maintaining an energy-efficient environment comfortable living environment. With high-quality raw materials, The warranty period is 2-3 years. It can be made to blackout blinds fabric and translucent blinds fabric finishing and also flame retardant and water-proof. Available to White backing acrylic coated and color acrylic coated. Available in a range of colors that coordinate well with other UNITEC ranges and can be used with the roller blinds, vertical blinds & panel blinds.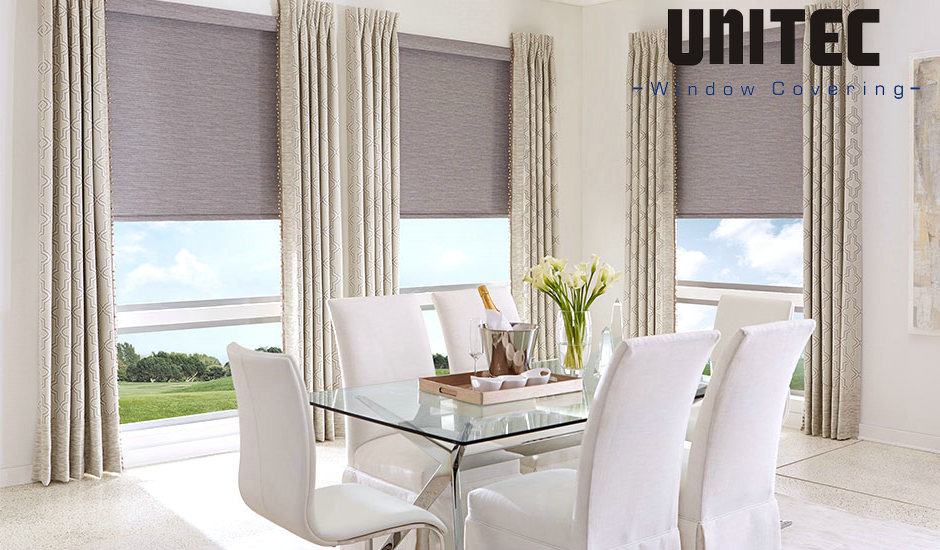 The advantages of this finished blackout polyester roller blinds have the following four points
It can be completely dark.
The main feature of finished blackout polyester roller blinds is that they do not allow sunlight or outside light to pass through, which will ensure our complete privacy. The finished blackout polyester roller blinds are ideal for promoting rest and relaxation, even in non-night hours, it can achieve a completely dark environment, and can also prevent sunlight from reflecting on the TV or computer screen, causing glare.
Have a sense of privacy.
Another advantage of finished blackout roller blinds is that, because it is a 100% blackout fabric, no one can see us from the outside. If in the future we don't want to face chatting neighbors, finished blackout roller blinds can guarantee our privacy.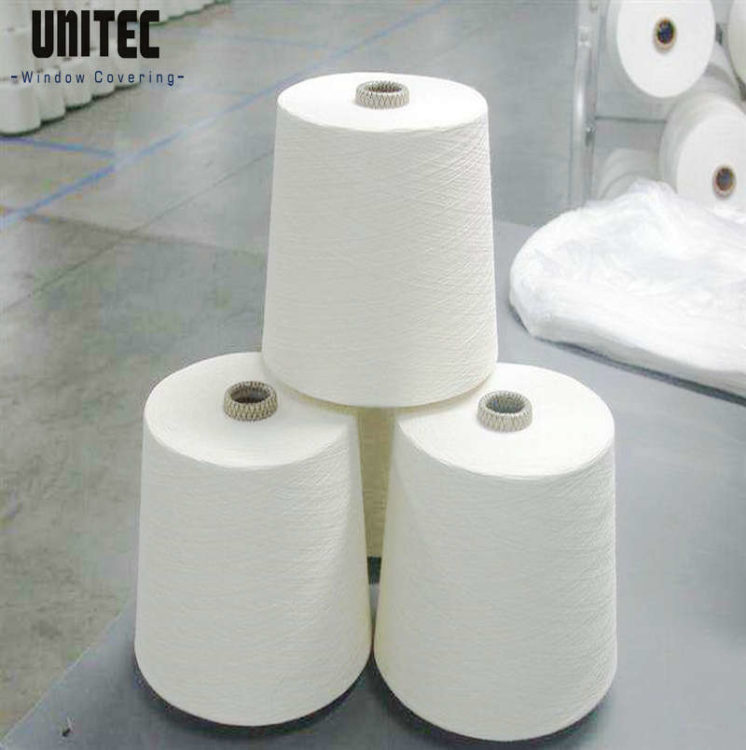 Finished blackoutroller blind can block ultraviolet rays
The finished blackout roller blinds contain UV filters to prevent them from passing through. This guarantees the protection of furniture and household items that can be severely damaged by sunlight.
It is recommended to use finished blackout polyester roller blinds for rooms with annoying light input, but also for offices, business and meeting rooms that must be focused and avoid distraction
Very high damage resistance
The finished blackout polyester roller blinds a very functional fabric, it hardly changes with time.
Parameter:
| | |
| --- | --- |
| Composition(BO): | 100% Polyester with Acrylic Coating |
| Width: | 2.0m,2.5m, 2.8m, 3.0m |
| Nominal weight: | 350±5% gsm (BO) |
| Nominal thickness: | 0.43mm (BO) |
| Standard Packing: | 30m/Roll (Can be customized) |
| Light Fastness: | 5-6 (Blue Scale) Tested to ISO 105-B02:2014 |
| Quality Warranty: | 10 Years |
OVERVIEW
1. Parameters:
Application: Roller blinds, Roman blinds and Blackout roller blinds,polyester roller blinds
Technical Data:
•Composition (BO): 100% Polyester with acrylic coating
•Width: 2.0m,2.5m,2.8m,3.0m
•Light Fastness: 5-6 (Blue Scale) Tested to ISO 105-B02:2014
•Nominal weight: 350±5% gsm (BO)
•Nominal thickness: 0.43mm (BO)
•Fire Classification: California U.S. Title 19 (small scale), NFPA 701-2010 TM#1 (small scale), BS 5867 2008 Part 2 Type B Performance.
Performance:
•Opacity: Blackout (Complies to AS 2663.3.1999)
2. Certification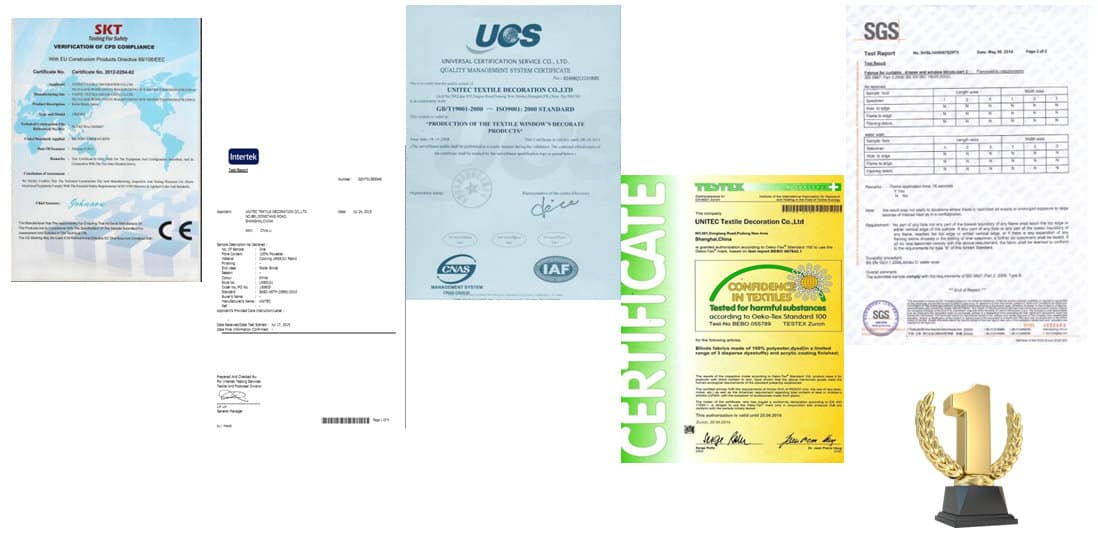 PACKING & SHIPPING
1. Packing:
Length per roll: 30m/30 yards
Inner packing: hardboard tube and kraft paper/ poly bag
Outer packing: hardboard tube and tube cover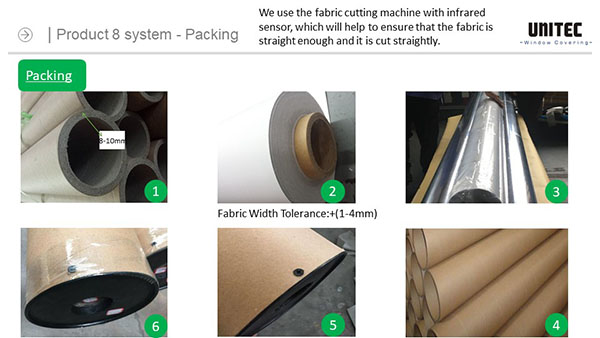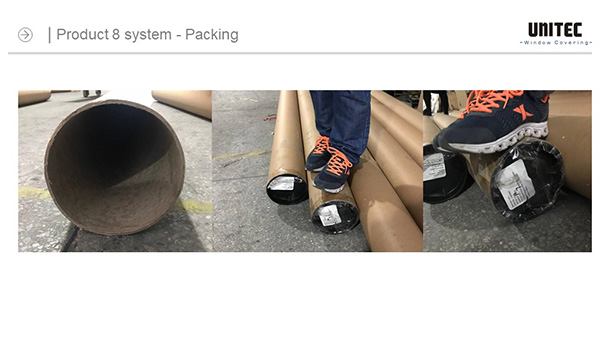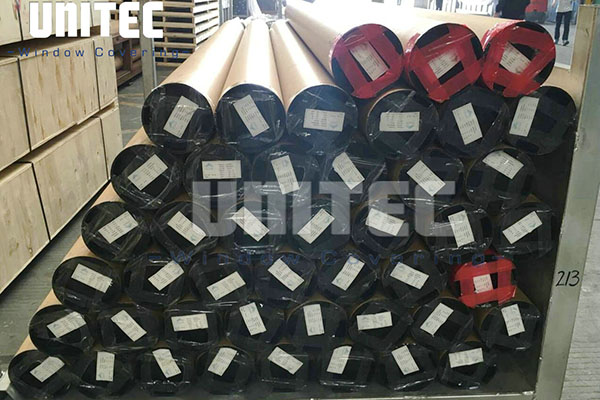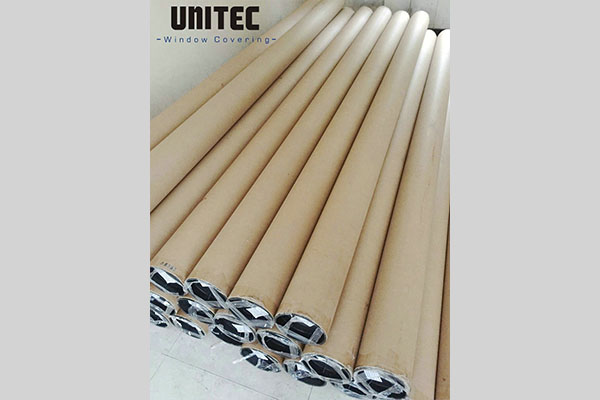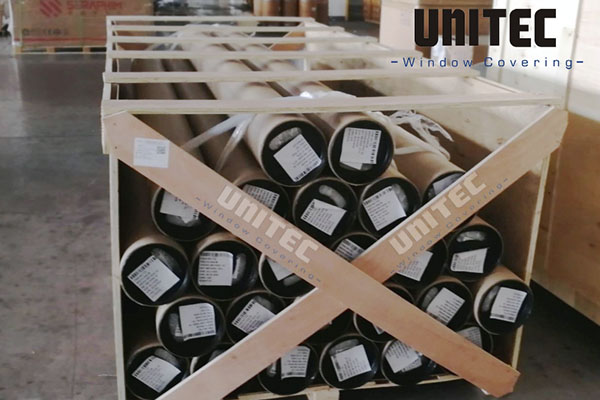 Container Loading: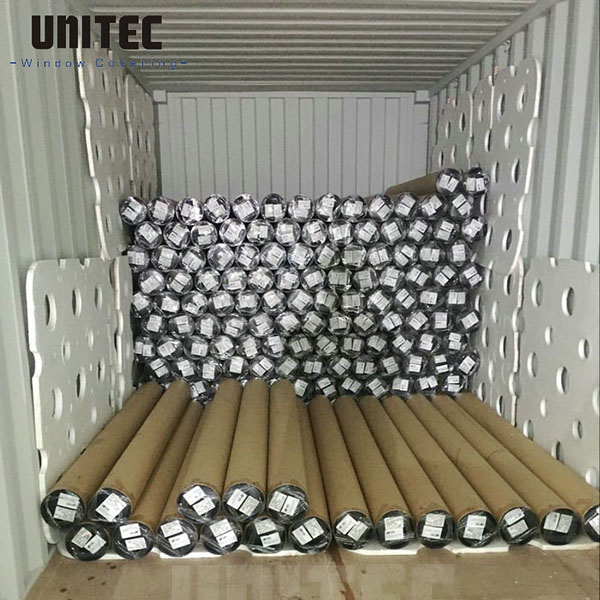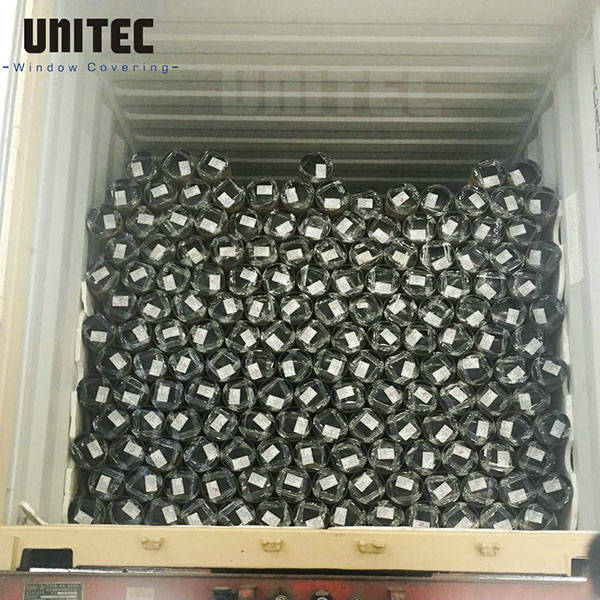 Shipping Method:
Air Shipment & Sea Shipment